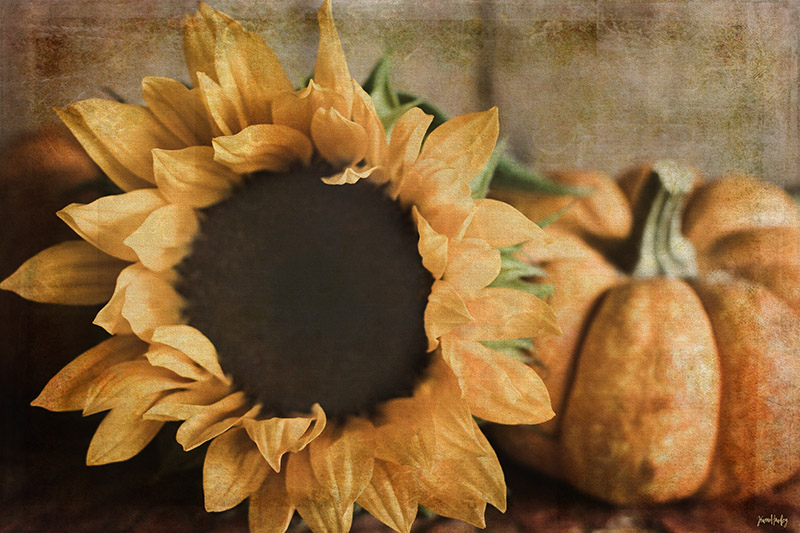 Sunflowers
Good morning world.
After the deluge of yesterday I am sun-kissed once again.
Look out of the window.
Two gardens up stand sunflowers.
Heads the size of dinner plates.
Seems rather late this summer.
Late in coming.
For their gifts to be pasted to the sky.
They stand in a sort of floppy gestures.
Trying to support their heavy heads.
They remind me on this autumn morn with blazing sun.
That summer's almost gone!
– Olivia Kent
With a forecast of 90% chance of rain I thought it wise to plan to work in the studio today. Though as it turns out I haven't seen more than a few raindrops this morning. But I have been quietly gathering props for a day such as this including some small pumpkins and a bouquet garnered from the growers market yesterday. I also had some new textures to try out so had some fun with this one anyway.