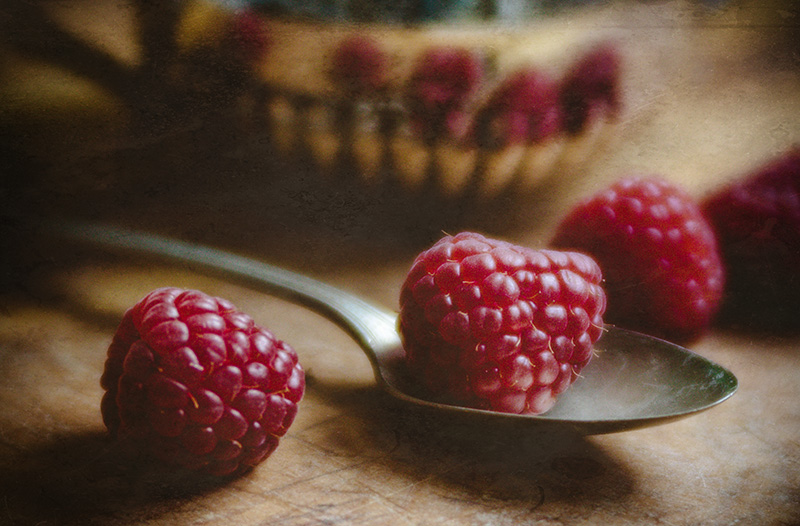 I'm working on an online workshop on food photography. Half the fun has been shopping for props like the antique spoon and silver sugar bowl seen here. I was about to despair of finding affordable and tarnished silverware at the local antique mall when I stumbled upon a vendor with bins full of spoons and forks for $1.00 each. I made a haul of assorted patterns so have lots to choose from now. This was shot with the lensbaby Velvet 85 which is rapidly becoming my favorite lens, especially for macro work.
And for you haiku fans:
Food Photography
Two of my favorite things
Luscious pursuit.