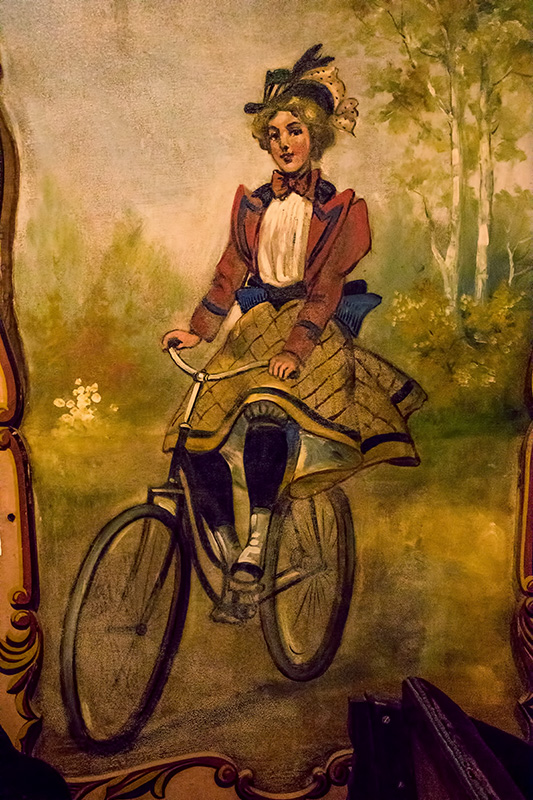 Maybe Alone on my Bike
I listen, and the mountain lakes
hear snowflakes come on those winter wings
only the owls are awake to see,
their radar gaze and furred ears
alert. In that stillness a meaning shakes;
And I have thought (maybe alone
on my bike, quaintly on a cold
evening pedaling home), Think!–
the splendor of our life, its current unknown
as those mountains, the scene no one sees.
O citizens of our great amnesty:
we might have died. We live. Marvels
coast by, great veers and swoops of air
so bright the lamps waver in tears,
and I hear in the chain a chuckle I like to hear.
-William Stafford
A friend requested twenty assorted note cards. I don't think she realized I don't have a stock of them printed up but just print out whatever strikes my fancy at the time. So, I was hunting around this morning for images that would look good on note cards and came across this one I took in Vermont at the Shelburne Museum of a poster in the circus portion of the museum. Since clouds and the chance of rain have put a damper on my planned trip to the Applegate Valley I decided to just use this one instead. And imagine my excitement in finding a poem about riding a bike by Oregon's own former poet laureate.