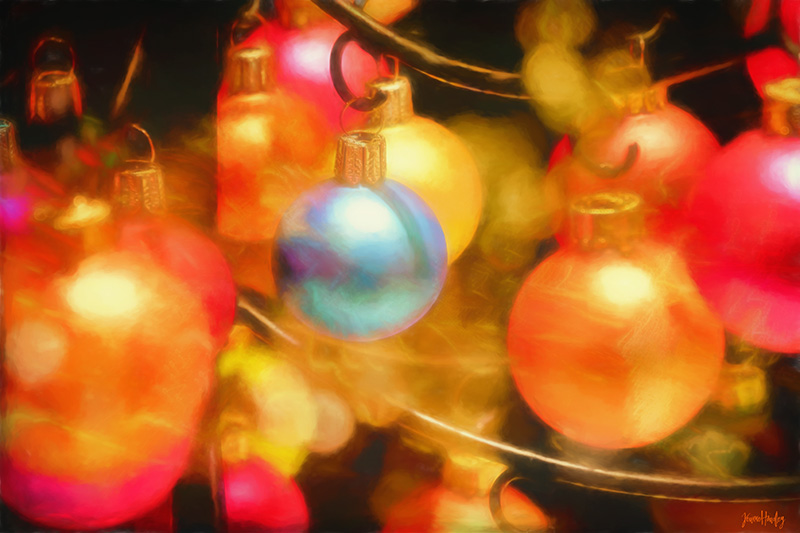 Snowball
I made myself a snowball, 
As perfect as could be, 
I thought I'd keep it as a pet, 
And let it sleep with me. 
I made it some pajamas, 
And a pillow for its head, 
Then last night it ran away, 
But first – it wet the bed! 
-Shel Silverstein
This is an art piece I created from some Christmas decorations I saw in a store window when I was out photographing the lights. I used some intentional blur images of the lights to create a little more interest in the piece.  As for the poem, I thought we needed something more lighthearted.