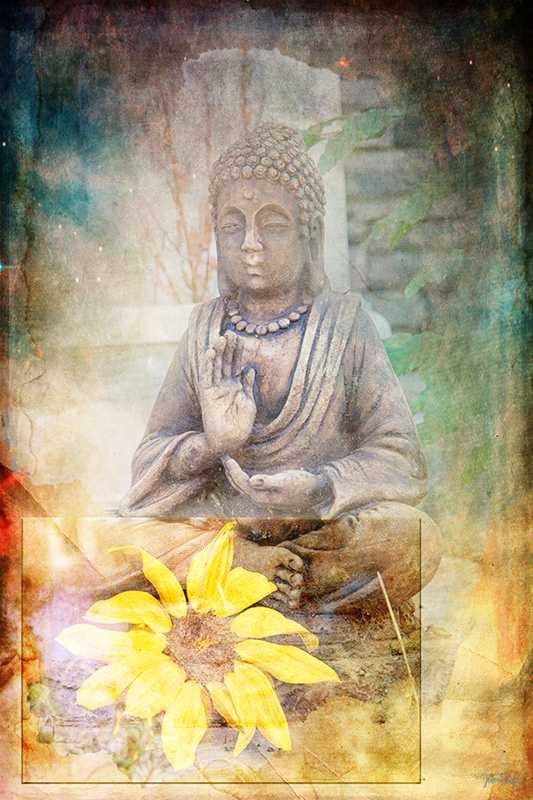 Buddha in Glory
Center of all centers, core of cores,
almond self-enclosed, and growing sweet–
all this universe, to the furthest stars
all beyond them, is your flesh, your fruit.
Now you feel how nothing clings to you;
your vast shell reaches into endless space,
and there the rich, thick fluids rise and flow.
Illuminated in your infinite peace,
a billion stars go spinning through the night,
blazing high above your head.
But in you is the presence that
will be, when all the stars are dead.
-Rainer Maria Rilke
I have to confess, I am not much of a fan of Halloween. But, since those of you who subscribe to my blog will get this tomorrow, I thought, well alright I will take a walk around the neighborhood and see what I can find to do a tribute to Halloween. Well, yes, there were a few jack-o-lanterns, ghosts and skeletons. But the most interesting things to me were this statuette of Buddha and this sunflower. So I decided to just go with it and create an art piece from them. And soon Halloween will be behind us. Fred Meyer was already putting out Christmas stuff in it's place this morning. Sigh.