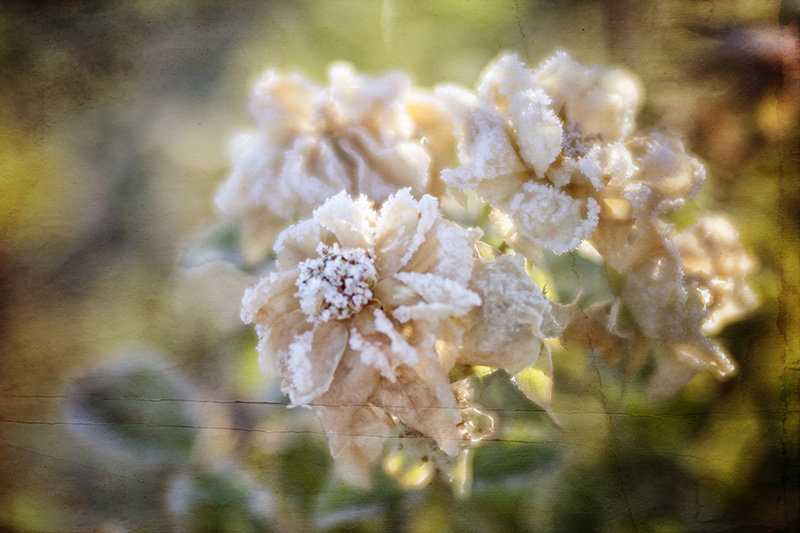 A Frosty Morning
When the sun hangs low in the eastern sky,
Caught in the trees that shiver and shy,
Red as the robin that flits nearby,
Sing hey, for a frosty morning!
When the lane is a-glitter beneath our feet,
Powered with crystal, delicate, sweet,
And the quiet pond is a silver sheet,
Sing hey, for a frosty morning!
Come out, come out, while the sky is red,
Over the crunching fields to tread,
Ere the frost in the kindling sun lies dead,
Sing, hey for a frosty morning!
-Enid Blyton
We've been experiencing a lot of frosty mornings lately. I finally made a point of getting up early enough that my hair would be dry before the frost melted so I could go out and photograph. The same roses that I was so impressed were still blooming a few weeks ago have not fared well with the frost but do still look stunning covered with the little white crystals.  I added a texture to enhance the sense of decay.