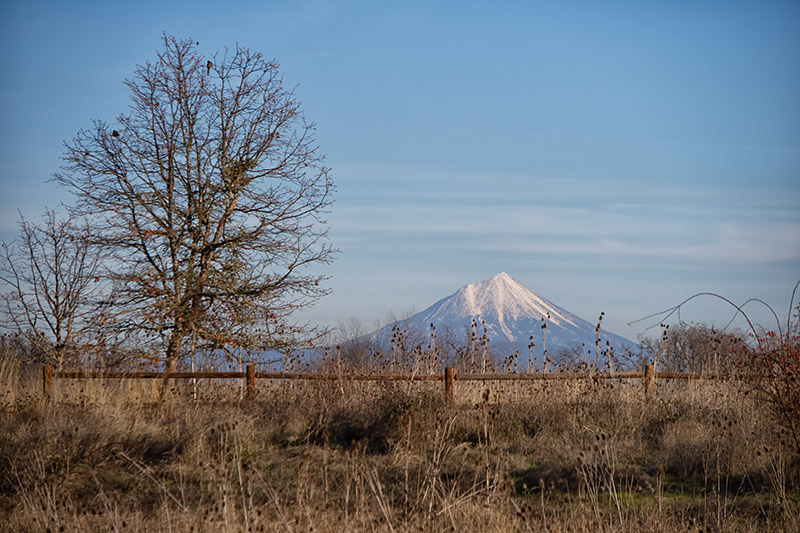 The Snow-capped Mountains
I want to be where the Snow-Capped Mountains are- 
Where the white snow gleams in the sunlight, 
Where the crystal-like sparkles penetrate the body 
And relieve every dismal thought you've ever had. 
I yearn for those Snow-Capped Mountains- 
Where the thoughts of today and yesterday are obsolete, 
Where you tower over every normative thought, every routine action 
And where idealism is actually within reach. 
But my arms are not long enough, 
To transcend these limits 
And my fingertips cannot grasp 
Those Snow-Capped Mountains gleaming on the horizon. 
-Cate Gooch
This was the view at Touvelle State Park yesterday. As a native Oregonian snow capped volcanic peaks mean home to me. They just do. And Mt McLaughlin is the most homiest of them all. It's easy to forget it's there. You have to be in the right place, somewhere north of Medford to get the best views. But every time I see it it takes my breath away. And I have been know to cry on spotting it from an airplane returning home from some exile far away.