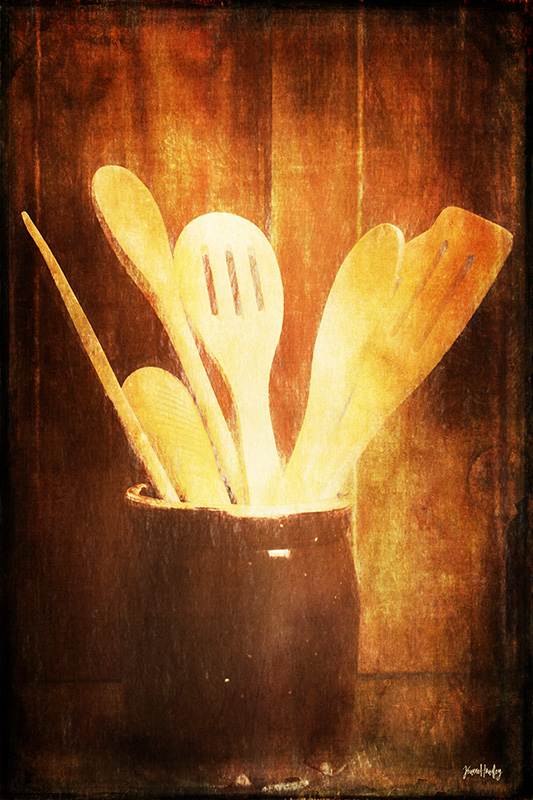 My Wooden Spoon
When your soup comes to a boil
and starts frothing,
You should place a wooden spoon
atop the pot
to keep the contents
from spilling over.
Alas, i must leave you here,
as i'm going to the kitchen
to clean the stove.
-Middlesteps
Yep, I was getting desperate for something to photograph and for a poem to go with it. It wasn't fit for woman or beast outside today so I decided to find something in the house to photograph. This jar of wooden spoons caught my eye but by the time I got around to photographing it I wasn't really in the mood. But with a little help from my creative software I came up with something. The poem on the other had didn't do too much for me until I thought it through and then it made me laugh so it got the nod even if the author apparently didn't want to claim it.