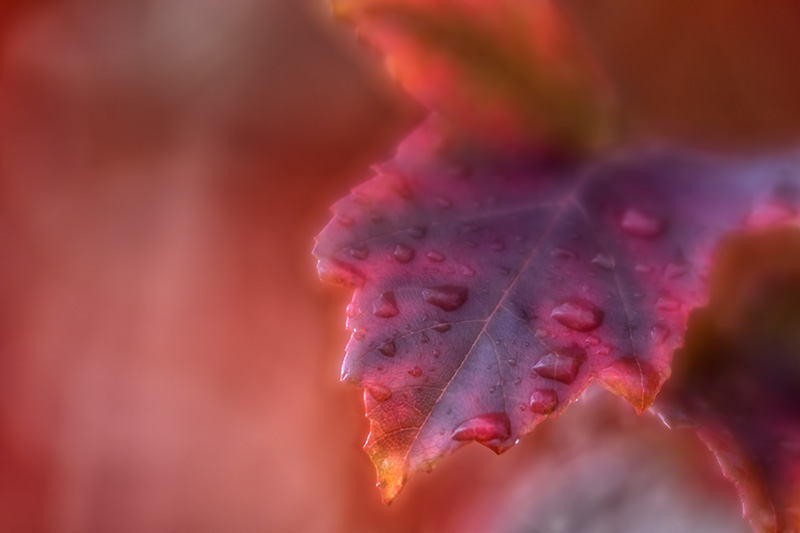 There will come soft Rain
There will come soft rain and the smell of the ground,
And swallows circling with their shimmering sound;
And frogs in the pools singing at night,
And wild plum trees in tremulous white;
Robins will wear their feathery fire,
Whistling their whims on a low fence-wire;
And not one will know of the war, not one
Will care at last when it is done.
Not one would mind, neither bird nor tree,
If mankind perished utterly;
And Spring herself, when she woke at dawn
Would scarcely know that we were gone.
-Sara Teasdale
I have a new toy. For those in the know it is a Lensbaby Velvet 85 lens which is designed to give a rapid fall off in depth of field and a velvety feel to the out of focus areas. I could not wait to get outside to try it out this morning so I had to squeeze it in between rain showers. I have to say, I am very happy with my purchase so far. As for the poem, it is not really about Autumn but I really liked it anyway.