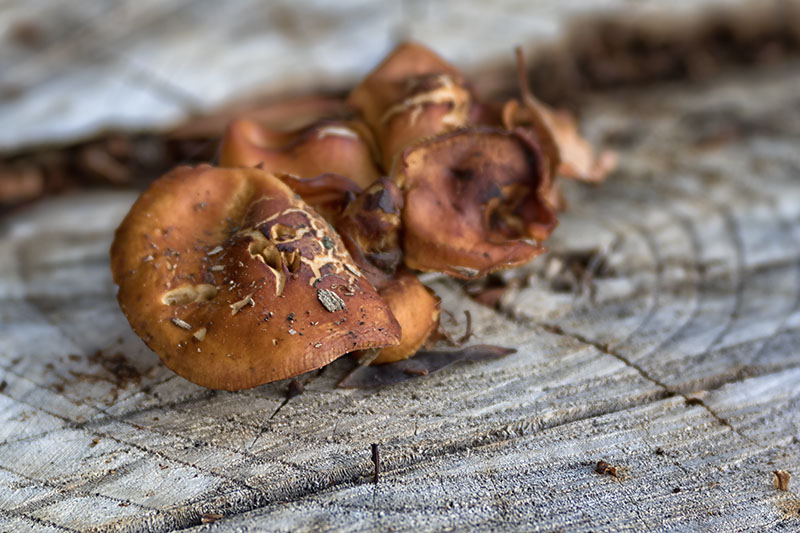 Mushrooms
Overnight, very
Whitely, discreetly,
Very quietly
Our toes, our noses
Take hold on the loam,
Acquire the air.
Nobody sees us,
Stops us, betrays us;
The small grains make room.
Soft fists insist on
Heaving the needles,
The leafy bedding,
Even the paving.
Our hammers, our rams,
Earless and eyeless,
Perfectly voiceless,
Widen the crannies,
Shoulder through holes. We
Diet on water,
On crumbs of shadow,
Bland-mannered, asking
Little or nothing.
So many of us!
So many of us!
We are shelves, we are
Tables, we are meek,
We are edible,
Nudgers and shovers
In spite of ourselves.
Our kind multiplies:
We shall by morning
Inherit the earth.
Our foot's in the door.
-Sylvia Plath
One of the challenges of a project like this is finding something new and different to photograph. I found these mushrooms growing out of a stump yesterday on my photo walk. I was going to go out this afternoon until I realized it was too windy to get anything to hold still. So, I fell back on yesterday's abundance. It is getting to be a real dance with the weather. I may have to grab a bouquet at the market tomorrow so I have something to shoot in the studio…though I suppose I could find something around here if I set my mind to it.  Hmmm….