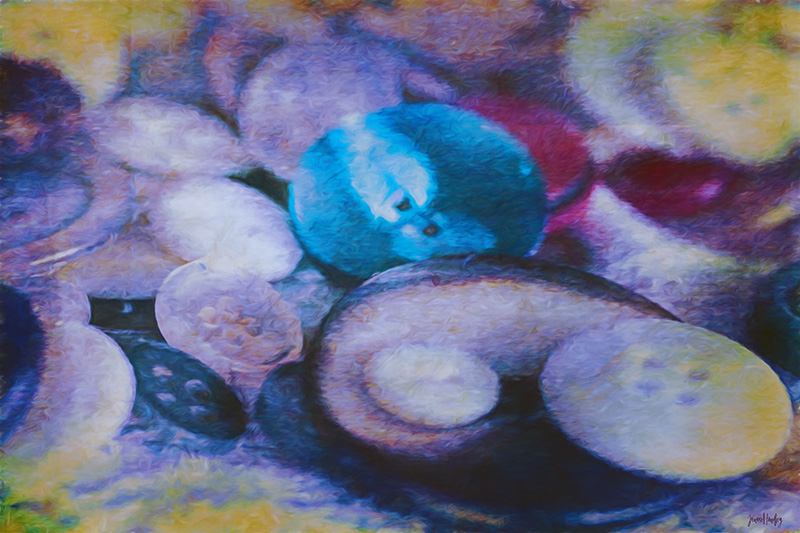 The Button Tin
Memories of the cracker tin
My Mother kept her buttons in
Such treasures beautiful and bright
That brought my childish heart delight
I don't know where the time has gone
My Mother's race is nearly run
The buttons now seem so passe
Who'd want to use them anyway?
Red buttons, blue and green and white
Are seldom ever brought to light.
But I can still remember when
I loved my Mother's button tin.
-Jeanne Hoadley
I borrowed my Mother's button tin some time ago with the intent of photographing it's contents. She never asked for it back so I thought I might just keep it since she doesn't sew anymore. The weather finally drove me to find something inside to photograph so I finally opened the button tin and found the buttons not nearly as intriguing as I remembered them. But I went ahead and photographed them and then I spent quite a bit of time working it into an art piece. Then I went looking for a poem and could find nothing suitable. I couldn't quite fit what I had to say into a Haiku so I had to write a full blown poem. Not that great I know and how gauche to actually rhyme the lines. But I like it. That's my story and I'm sticking to it.