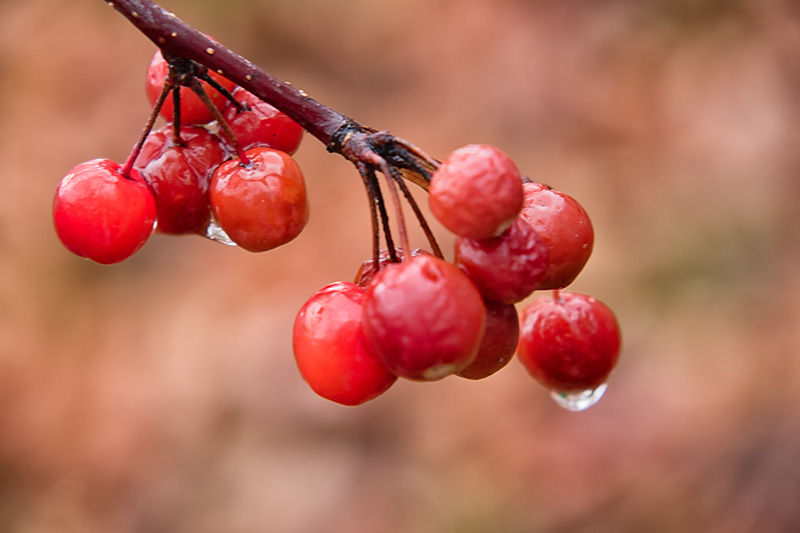 Rain Has Fallen All the Day
Rain has fallen all the day. 
O come among the laden trees: 
The leaves lie thick upon the way 
Of memories. 
Staying a little by the way 
Of memories shall we depart. 
Come, my beloved, where I may 
Speak to your heart.
-James Joyce
---
I've really gotten very sluggish using the rain as an excuse to not go for a walk. So, I made a deal with myself that if it was above 40 degrees Fahrenheit and not raining at the moment I have to go out. And since I'm out I might as well take the camera for a walk. And I did find some interesting things with raindrops on them to photograph. It did start raining again before my walk was over, but not too hard. Now I can enjoy a guilt free afternoon inside.