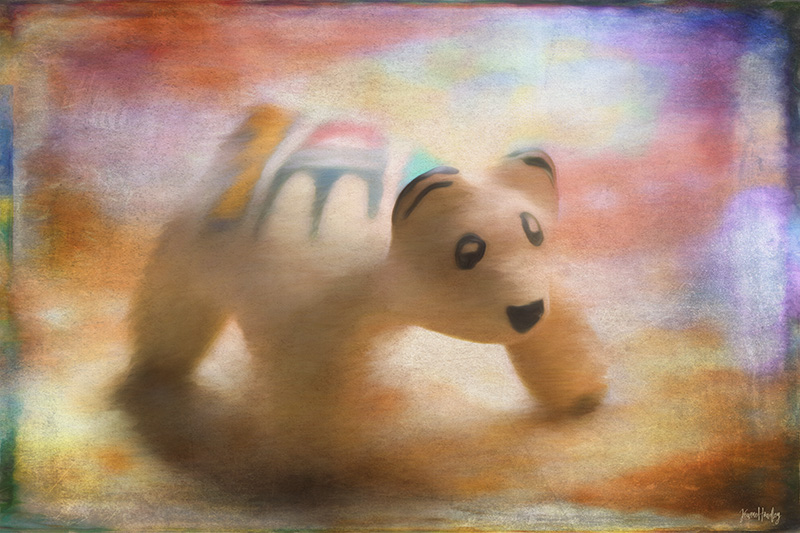 Untitled Shaman Song
The great sea
frees me, moves me,
as a strong river carries a weed.
Earth and her strong winds
move me, take me away,
and my soul is swept up in joy.
-Uvavnuk (Iglulik Eskimo, 19th century) [translated by Jane Hirshfield]
I was going to go out for a camera walk but it was so windy I thought I would never get a good photograph because nothing would hold still. So I started looking around the house and decided to photograph some of my knick-knacks. I think I came by this Spirit Bear at Indian Market in Santa Fe one year but he has been with me long enough, I don't really remember. I wanted to give him a more ethereal quality so added some textures and gave him a Georgia O'Keefe treatment in Topaz Impression (how appropriate!) Then I started looking for a poem. Not many poems about spirit bears and surprisingly few about bears, spirit animals, etc. I finally turned to gratitude in homage to Thanksgiving and nothing tripped my trigger there either. I finally found an anthology of Spiritual Poetry on the Poetry Foundation website and while Eskimos and spirit bears may not be a good fit, the Native American connection with nature and spirituality worked for me.