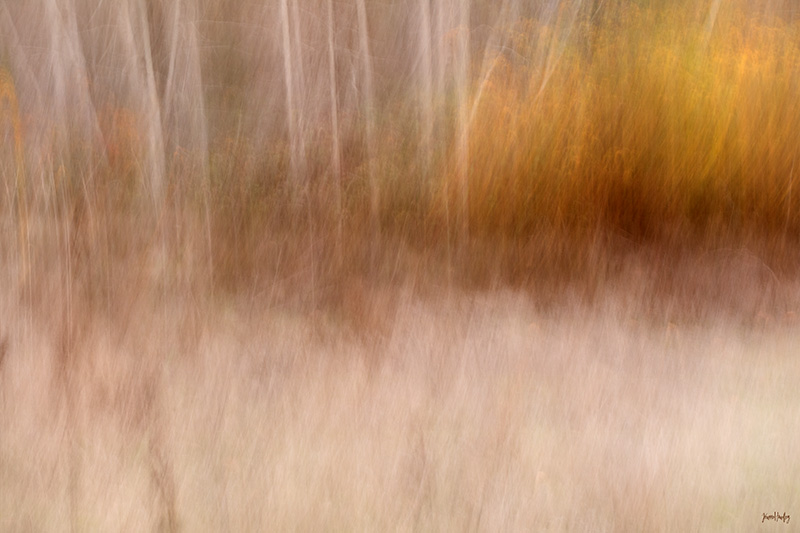 Fall Leaves, Fall
Fall, leaves, fall; die, flowers, away;
Lengthen night and shorten day;
Every leaf speaks bliss to me
Fluttering from the autumn tree.
I shall smile when wreaths of snow
Blossom where the rose should grow;
I shall sing when night's decay
Ushers in a drearier day.
– Emily Bronte
In keeping with my vow to visit places I have not been before, I took a short field trip to Blue Heron Park in Phoenix this afternoon. The park itself is nothing special but it does afford access to parts of the Bear Creek Greenway I have not seen before. I found some falling down fences and some nice colors and then I got to playing with intentional blurs created by moving the camera at a slow shutter speed. I loved the way this one turned out because it looks like a painting and other than adding a little saturation I did nothing to it. This one I would hang on my wall (and I may) and I have seen much worse art hanging in public places. I went looking for a generic autumn poem today and came to the conclusion I have about run through them all, at least the good ones by known authors. But I had not see this one by Ms. Bronte before so wanted to include it.