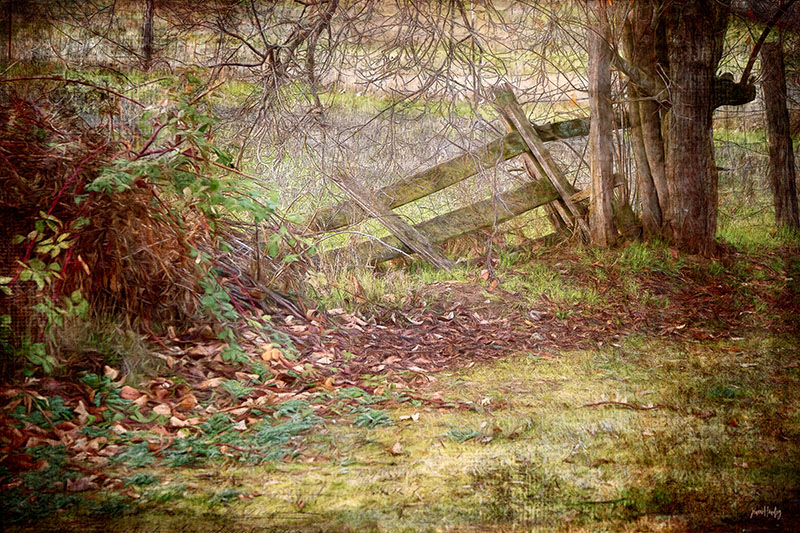 No!
No warmth, no cheerfulness, no healthful ease,
No comfortable feel in any member –
No shade, no shine, no butterflies, no bees,
No fruits, no flowers, no leaves, no birds –
November!
-Thomas Hood
It wasn't raining today but it was just gloomy. I kept expecting thing to brighten up but they never did. So I went back to my fallen down fence from yesterday and worked on  it a little more. You wouldn't guess there is a self storage facility just beyond the next pasture would you? And Farewell to November with 21 one days to go before Autumn officially ends.