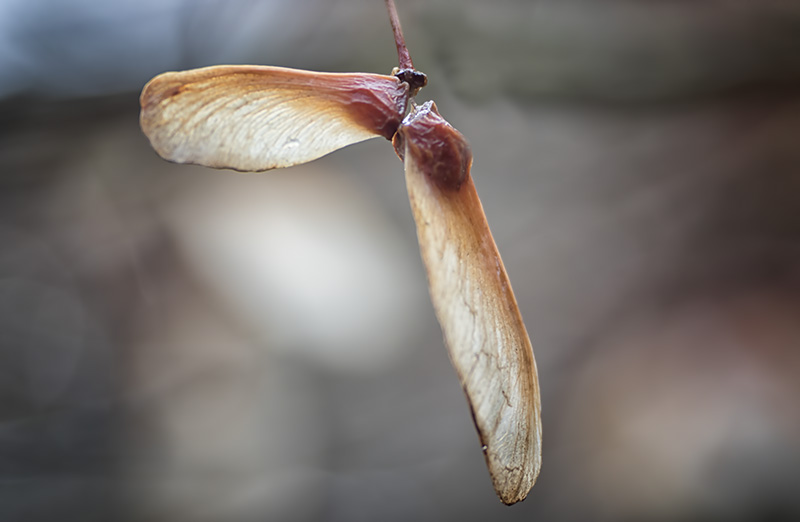 Samara (Maple Tree Seeds)
Paper whirly-birds.
They look so much 
like pairs of insects' wings, 
spi-
ral-
ing
down
to the ground, 
helicopters landing
on springy tarmacs
to deposit
next year's forest, 
gently, 
like precious cargo.
Sweet to think
that trees
once had wings
and flew. 
-Sonny Rainshine
The weather turned out to be not as bad as forecast this morning so I was able to get out for one last trip to Lithia Park. I started out looking for wood ducks but they appear to have not arrived yet. I proceeded on to the Japanese garden photographing rain droplets on branches along the way. But I really like this close up of a maple seed still hanging from the tree. We used to call them helicopters and play with them as children. So I could really relate to the poem I found to go with it.