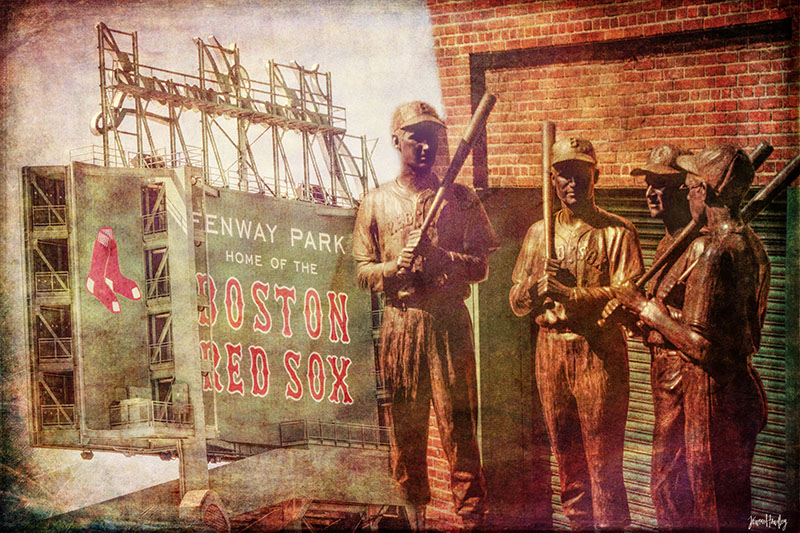 Along Came Ruth
You step up to the platter
And you gaze with flaming hate
At the poor benighted pitcher
As you dig in at the plate.
You watch him cut his fast ball loose,
Then swing your trusty bat
And you park one in the bleachers-
Nothing's simpler than that!
– Ford Frick
I made it home last night about 1:30 eastern time and woke up bright eyed and bushy tailed at 5:30 Pacific time. Now jet lag is starting to set in in earnest so I thought a newly created image from the New England files would fit the bill. And of course Baseball is also an important part of Autumn.