Street Musicians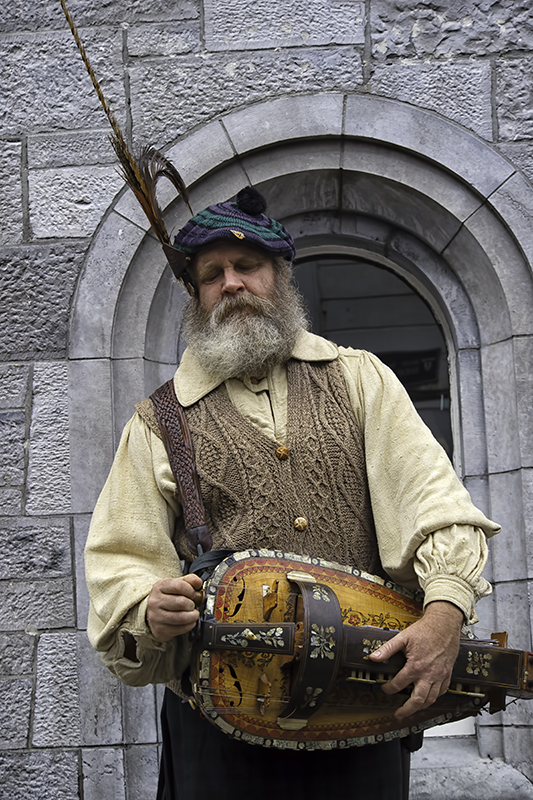 are everywhere in the cities of Ireland. Everything from tin whistles to rock bands I shot this in Galway but then he turned up again in Cork. The instrument is called a concertina. He also had dancing puppets. I liked his feather.
I don't do a lot of portraits but this fellow definitely had a unique look that cried out for photographing.
I like the way he is framed by the arch but I wish I had gotten the whole instrument in the frame. Cloudy skies in Ireland meant high ISOs so denoising and sharpening have been routine in post processing.