I'm starting to resonate on the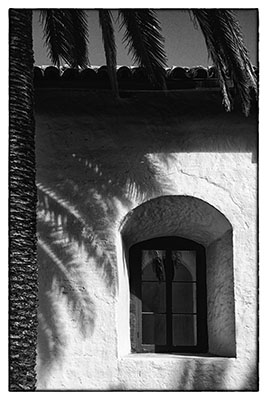 idea of doing a virtual gallery show on my mission pictures all in bla
ck and white. I did not go in thinking in black and white but many of the images, such as this one really work better that way. I also have some from mission San Diego that could be included. But in order to avoid stealing my own thunder that means you probably won't be seeing any more mission pictures here. This, by the way is at Mission Santa Inez in Solvang and I was really most intrigued by the shadow of the palm tree though the window is nice too.